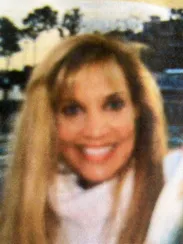 I am here to support your well-being. I strive to help you connect with your inner self and wisdom and provide tools to help you find the hope, joy and happiness in your life. I am dedicated to improving the life of each person I serve. I customise treatment to each individual client and use different approaches. I have extensive experience (20 + years) working in private practice and working with the military. I was a director of a counselling center and a professor teaching graduate students studying to become counsellors.
I graduated with honours and received a scholarship for a Ph.D. specializing in Human Development Psychology from Claremont Graduate University. I also have a Master's in Marriage and Family Counselling from CSULB. I wrote a thesis on ADHD. I have worked with Capistrano Unified School District as a Family Support Coordinator and have worked as a school teacher for ten years. I have worked with the military in California, Hawaii and Missouri. I was embedded with a battalions to give more direct counselling to active duty military.
I serve and ensure each patient is encouraged to be heard, respected, and embowered to live authentically. I strive to create and maintain an inclusive, supportive, and collaborative environment that is safe. I have lived on five continents and visited over 70 countries which helps me to embrace all cultures and backgrounds.
I work with depression, anxiety and a host of other disorders as shown under the tab Services.